I see a lot of posts about the Gallery 1988 show this weekend, the work looks amazing, great job everyone!
Currently I'm plugging away on what I think is the following Gallery 1988 themed show....guess who?
Here's what I have so far, I expect to have this sucker in the mail mid next week.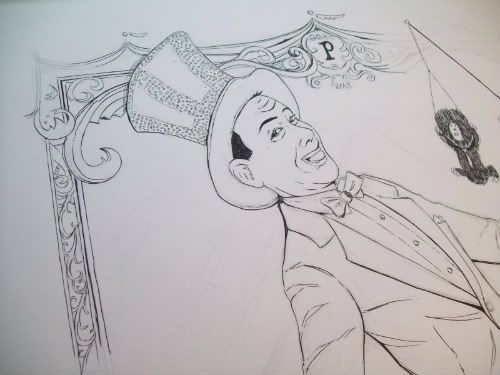 After this I get to finish coloring a dead shark, drawing a Garbage Pail Kid and Chuck Norris.....life is good.