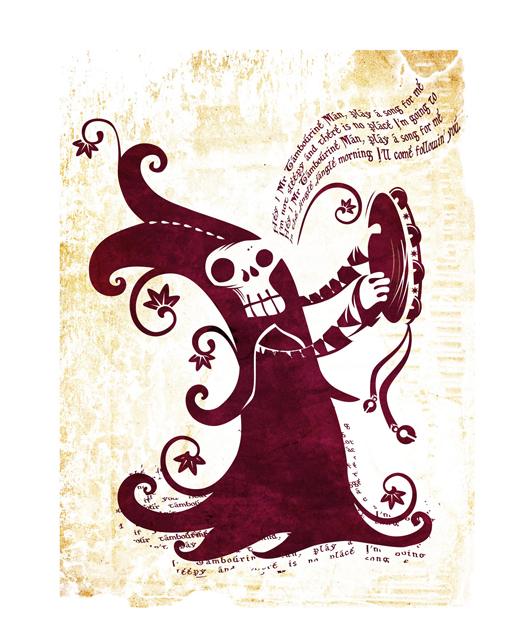 Hello everybody! Long time since I last posted here... Although I have no turtle to show (snif!) I would like to share this little illo of mine...
Mr. Tambourine Man, my take on the Danse Macabre (Dance of Death), a popular theme in the Middle Ages... The Danse Macabre is about Death summoning all kinds of people - pope, king, peasant - to dance along to the grave. The idea was "life is short and Death unites us all"... Spooky, but true...
Anyway, as the title of the illustration suggests, Bob Dylan's song - Mr. Tambourine Man - was the main inspiration here... I love the lyrics and while I'm aware of the speculation about its meaning I always thought that the Tambourine Man was Death since when I heard the song for the first time. I wonder why...
And if you dig this medieval Mr. Tambourine man... Good folks at
Urban Arts
made it available as a gorgeous giclee print! (If you are interested in purchasing a print, please send me a e-mail so I can help you... Urban Arts doesn't have a web site in English yet!)
Cheers from Brazil!
Carlos Araujo
--------------------------------
www.silbachstation.com